NZL 2015 | 124 Min. | DCP | DF | Drama World Cinema
The Film is an inspiring true story based on the life of a charismatic, brilliant but littleknown New Zealand Hero and Chess champion – Genesis Potini. It´s a provocative, emotionally-charged and inspiring drama about a man who searches for the courage to lead, despite his own adversities – finding purpose and hope in passing on his gift to the children in his community.
Director: James Napier Robertson
Script: James Napier Robertson
Photographer: Denson Baker
Editor: Peter Roberts
Music: Dana Lund
Cast: Cliff Curtis, James Rolleston, Kirk Torrance, Xavier Horan
Production company: Four Knights Film
Producer: Tom Hern
Distributor: Koch Films / Neue Visionen

Watch Trailer
Share
James Napier Robertson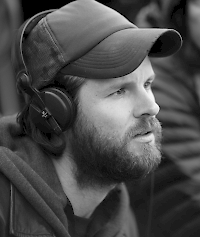 wurde 1982 in Wellington, Neuseeland, geboren und ist Schauspieler, Regisseur und Produzent. Mit seinen Schauspielgagen finanzierte er erste eigene Kurzfilme. 2009 gab er sein Spielfilmdebüt mit "I´m Not Harry Jenson", für das er auch das Drehbuch schrieb. Der Film feierte seine Premiere beim New Zealand Film Festival und beim Filmfestival in Shanghai. "Das Talent des Genesis Potini" ist sein zweiter Spielfilm, mit dem er u.a. den Hauptpreis beim Seattle International Film Festival sowie den Publikumspreis beim Palm Springs International Film Festival gewann.
Filmography: Das Talent des Genesis Potini (2015), I´m Not Harry Jenson (2009), Foul Play (2007), Ishtar (2004)