D/A 2016 | 113 Min. | DCP | DF | UA New German Films
SCORE Bernhard Wicki Award
NDR Newcomer Award
Creative Energy Award
Writer and psychoanalyst Lou Andreas-Salomé is leading a lonely existence in Göttingen 1933 threatened by the Nazi regime. When German philologist Ernst Pfeiffer enters her life, he helps her to write her memoirs with him. Born 1861 in St.  Petersburg she vows never to fall in love and to pursue intellectual perfection. She  meets the philosophers Paul Rée and Friedrich Nietzsche, falls in love with the still unknown writer Rainer Maria Rilke and begins to attend Sigmund Freud.
Director: Cordula Kablitz-Post
Script: Cordula Kablitz-Post, Susanne Hertel
Photographer: Matthias Schellenberg
Editor: Beatrice Babin
Music: Judit Varga
Cast: Katharina Lorenz, Nicole Heesters, Liv Lisa Fries, Katharina Schüttler, Alexander Scheer, Matthias Lier
Production company: avanti media fiction, Tempest Film und Verleih, Kranzelbinder Gabriele Production
Producer: Cordula Kablitz-Post, Helge Sasse, Gabriele Kranzelbinder
Distributor: Wild Bunch Germany

Watch Trailer
Share
Cordula Kablitz-Post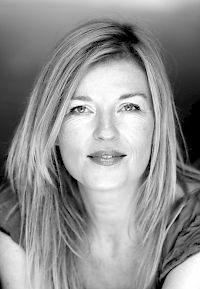 wurde in Aachen geboren und studierte Germanistik, Theaterwissenschaften und Anglistik an der Ludwigs-Universität München und an der Freien Universität Berlin. 1995 gründete sie die avanti media Film- und Fernsehproduktion, die u.a. Formate wie "Durch die Nacht mit..." produziert, das 2006 mit dem Adolf-Grimme-Preis ausgezeichnet wurde. 2001 folgte die Gründung der avanti media fiction GmbH, deren erste Produktion "Sophiiiie!" beim Filmfest München mehrfach mit Preisen ausgezeichnet wurde. Cordula Kablitz-Post arbeitet als Regisseurin, Autorin und Produzentin.