B/NL 2018 | 139 Min. | DCP | OmU | DE International
November 9th, 1985, a gang carried out a bloody raid on ta supermarket in Aalst, Belgium. The so-called Brabant Killers brutally murdered eight innocent people, among whom were Gilbert, Thérèse and Rebecca Van de Steen. Nine-year old David Van de Steen survived the shooting. His grandfather fought for over 25 years to bring the killers to justice. To this day, the killers who murdered 28 people between 1982 and 1985 have not been identified. It is the biggest scandal in the history of Belgian justice.
Director: Stijn Coninx
Script: Stijn Coninx, Rik D'Hiet
Photographer: Danny Elsen
Editor: Philippe Ravoet
Music: Jorrit Kleijnen, Alexander Feumers
Cast: Jan Decleir, Jonas Van Geel, Viviane De Muynck, Mo Bakker, Kes Bakker
Production company: Eyeworks Film & TV Drama
Producer: Peter Bouckaert
Distributor: offen
World Sales: Incredible Film

Watch Trailer
Share
Stijn Coninx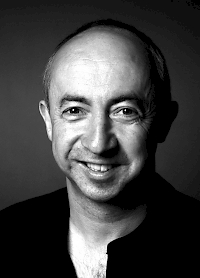 STIJN CONINX wurde 1957 in Belgien geboren und studierte an der Filmschule in Brüssel. Anschließend arbeitete er zunächst als Regieassistent u.a. für Paul Collet, Jaco Van Dormael und Dominique Deruddere. 1987 gab er mit "Hector" sein Regiedebüt, die Komödie war ein großer Erfolg in Belgien und den Niederlanden. "Priester der Entrechteten | Daens" (1992) wurde der bis dahin erfolgreichste belgische Film überhaupt und 1993 für den Oscar nominiert. Bei Bekanntgabe der Nominierung wurde Coninx durch König Albert II. zum Baron geadelt. Mit "Die Stunde des Lichts" (1998) erlangte er mit einem weiteren außergewöhnlichen Film starke internationale Beachtung.
 
Filmography: (Auswahl): Don´t Shoot (2018), Marina (2013), Sœur Sourire – Die singende Nonne  (2009), Weiter als der Mond (2003), Priester der Entrechteten | Daens (1992)