CUB/D 2018 | 92 Min. | DCP | OmU World Cinema
Celeste García, a 60-year-old former schoolteacher and current guide at the Havana Planetarium, is looking for a life change. When a group of aliens land in Cuba offering earthlings a chance to visit their planet, Celeste signs up for the journey hoping for a better and more fulfilling life.
Director: Arturo Infante
Script: Arturo Infante
Photographer: Javier Labrador
Editor: Joanna Montero
Music: Magda Rosa Galbán, Juan Antonio Leyva
Cast: Maria Isabel Díaz, Omar Franco, Néstor Jiménez, Yerlin Pérez, Tamara Castellanos, Verónica Díaz Viera, Roberto Espinosa, Daysi Quintana
Production company: Producciones De La 5ta Avenida, FassB Filmproduktion
Producer: Claudia Calviño, Ernst Fassbender
Distributor: Kairos Filmverleih
World Sales: The Match Factory

Watch Trailer
Share
Arturo Infante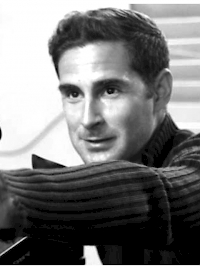 ARTURO INFANTE schrieb nach seinem Studium zunächst Drehbücher für erfolgreiche Filme wie "La edad de la peseta" (2006), "Habana Eva" (2010) oder "La cara oculta/The Hidden Face" (2011). 2006 erhielt Arturo Infante eine Einladung zum Talent Campus der Berlinale. Seit 2004 inszenierte er mehrere Kurzfilme, die auf internationalen Festivals gezeigt wurden. Mit "Die außergewöhnliche Reise der Celeste García" gibt er sein Spielfilmdebüt, das erfolgreich auf mehreren Filmfestivals weltweit lief.
Filmography: Die außergewöhnliche Reise der Celeste García (2018), Gozar, Comer Y Partir (2007, Kurzfilm), Flash Forward (2006, Kurzfilm), En Intruso (2005, Kurzfilm), Utopía (2004, Kurzfilm)
Screenings
06.10.21 | 21:20 h| CineStar 3, Emden
12.10.21 | 18:40 h| CineStar 5, Emden