N 2018 | 91 Min. | DCP | OmU | DE International
"As I Fall" follows the unconventional relationship between a father and son as they cling to one another under the looming threat of addiction and separation. Joachim is attractive, but his charming smile veils the daily battle he fights within himself as he struggles to manage a heroin addiction. After years locked in a cycle of abuse, Joachim is on the verge of a breakdown. Then he gets an unexpected call from his ex-girlfriend. She's been arrested and is worried about their 8-year-old son...
 
Director: Magnus Meyer Arnesen
Script: Magnus Meyer Arnesen, Kristian Landmark
Photographer: Ivar Taim
Editor: Jaak Ollino Jr.
Music: David Stephen Grant
Cast: Preben Hodneland, Marius Aandal Pedersen, Alexandra Gjerpen, Vidar Sandem, Morten Svartveit, Trine Wiggen
Production company: DNF Productions AS
Producer: Gyda Velvin Myklebust, Magnus Kristiansen
Distributor: offen
World Sales: Norwegian Film Institute

Watch Trailer
Share
Magnus Meyer Arnesen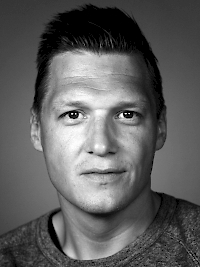 MAGNUS MEYER ARNESEN wurde 1981 in Oslo, Norwegen, geboren und hat an der Polish National Film School in Lodz studiert. Sein Abschlussfilm "Sing me to sleep" hat zahlreiche internationale Preise gewonnen und war für den Amanda 2011 nominiert. Momentan macht er seinen Master in Regie an der Norwegian Film School. Mit "As I Fall" gibt er sein Spielfilmdebüt.
 
Filmography: As I Fall (2018). Kurzfilme: Sing Me to Sleep (2011), Ziemia ballarda (2008), Sezon lowiecki (2007), Cztery oferty matrymonialne (2007)