DK/D/S/N 2016 | 112 Min. | DCP | DF | Crime | Drama | Thriller | DE International
Siblings Samuel and Magdalena who grew up in a religious community in Denmark suddenly disappear. Meanwhile an eight year old message in a bottle turns up containing a cry for help from a kidnapped boy. Carl Mørck and his assistant Assad from the department for cold cases, Department Q, discover a connection between the two cases. The film is the third ipart of Jussi Adler-Olsen's best-selling novel series.
Director: Hans Petter Moland
Script: Nikolaj Arcel, basierend auf dem Thriller von Jussi Adler-Olsen
Photographer: John Andreas Andersen
Editor: Nikolaj Monberg, Olivier Bugge Coutté
Music: Nicklas Schmidt
Cast: Nikolaj Lie Kaas, Fares Fares, Pål Sverre Hagen, Johanne Louise Schmidt, Jacob Lohmann
Production company: Zentropa Entertainments 20
Co-Production: Zentropa Hamburg, Zentropa Berlin und Zentropa International Schweden
Producer: Louise Vesth, Maria Köpf, Fabian Gasmia, Ingrid Solverud
Distributor: NFP marketing & distribution*

Watch Trailer
Share
Hans Petter Moland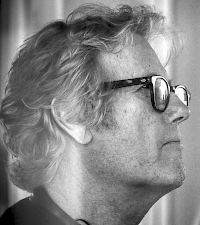 geboren 1955 in Oslo, studierte Film am Emerson College in Boston und arbeitet seit rund 20 Jahren als Regisseur. Er realisierte preisgekrönte Werbefilme sowie fünf Spielfilme, in denen internationale Stars wie Stellan Skarsgård und Charlotte Rampling agierten. Mit "Zero Kelvin" (1995) gewann er den Sonderpreis der Jury beim San Sebastian Festival, mit "Aberdeen" (2000) den NDR-Filmpreis bei den Nordischen Filmtagen Lübeck. Seine Filme "The Beautiful Country" und "Ein Mann von Welt" liefen im Wettbewerb der Berlinale. Zuletzt erregte er mit der harten Krimi-Komödie "Einer nach dem anderen" für Aufsehen.
Filmography: Einer nach dem anderen (2014), Zero Kelvin (1995), Aberdeen (2000), The Beautiful Country (2004), Genosse Pedersen (2006), Ein Mann von Welt (2010)