D 2021 | 97 Min. | DCP | DF New German Films
DGB Film Award
NDR Newcomer Award
Pressure mounts inexorably in director Mia Mariel Meyer's second feature film. In it, she describes a world dehumanised by capitalism, where the struggle for justice and integrity becomes the ultimate test.
Director: Mia Maariel Meyer
Script: Mia Maariel Meyer, Hanno Koffler
Photographer: Falko Lachmund
Editor: Gesa Jäger
Music: Dürbeck & Dohmen
Cast: Hanno Koffler, Dora Zygouri, Anna Blomeier, Andreas Döhler, Robert Stadlober, Lilith Julie Johna
: Stefanie Groß (SWR), Daniela Muck (Arte)
Production company: kurhaus production Film & Medien GmbH
Producer: Christoph Holthof, Daniel Reich
Distributor: missingFILMs

Watch Trailer
Share
Mia Maariel Meyer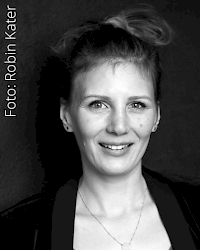 MIA MAARIEL MEYER (*1981) wurde als Kind deutsch-finnischer Eltern in Braunschweig geboren. Sie studierte Film und Drehbuch in New York und London, wo sie ihr Studium 2008 mit einem Master of Arts in Filmmaking an der University of Goldsmiths abschloss. Zurück in Deutschland arbeitete sie zunächst vermehrt im Bereich Dokumentarfilm und Reportage. Für das Dokuformat "140 Sekunden" gewann sie 2012 den Grimme Online Preis. 2014 entstand ihr No Budget-Film "Treppe aufwärts", der 2015 bei den Hofer Filmtagen seine Uraufführung feierte und eine lobende Erwähnung erhielt. "Die Saat" feierte bei der diesjährigen Berlinale Weltpremiere.
Filmography: Die Saat (2021), Treppe aufwärts (2015), Manou (2013, Kurzfilm), Vater (2011, Kurzfilm), Heimweh (2010, Kurzfilm), Brief an meine Eltern (2008, Kurzfilm), Heritage (2006, Kurzfilm)
Screenings
08.10.21 | 19:10 h| CineStar 3, Emden
09.10.21 | 21:15 h| Kurtheater, Norderney
10.10.21 | 13:19 h| CineStar 1, Emden