N 2020 | 120 Min. | DCP | OmU International
On 26 November, 1942, hundreds of Norwegian Jews were picked up in the middle of the night by the police and taken to the Oslo harbour, where a German cargo ship, "SS Donau", was waiting. It left with 302 men, 188 women and 42 children, whose destination was Auschwitz. Among them were the Braude family. "Betrayed" is based on the true story about the Braude family. An ordinary Norwegian family whose fate is sealed by the fact that they are Jews...
Director: Eirik Svensson
Script: Harald Rosenløw Eeg, Lars Gudmestad
Photographer: Karl Erik Brøndbo
Editor: Christian Siebenherz, Elise Solberg
Music: Johan Söderqvist
Cast: Nicolai Cleve Broch, Jakob Oftebro, Michal Kosterkiewicz, Pia Halvorsen, Silje Storstein, Eilif Hartwig, Carl Martin Eggesbø
Production company: Fantefilm Fiksjon AS
Producer: Martin Sundland, Catrin Gundersen, Therese Bøhn
World Sales: TrustNordisk ApS

Watch Trailer
Share
Eirik Svensson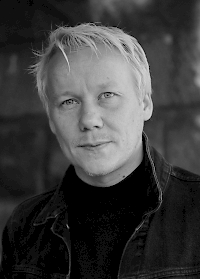 EIRIK SVENSSON (*1983) hat an der Norwegischen Filmhochschule Regie studiert und sein Studium 2010 mit dem Kurzfilm "Friday" abgeschlossen. Nach zahlreichen Kurzfilmen folgt 2012 mit "Must Have Been Love" sein Spielfilmdebüt. Sein Film "Harajuku" wurde 2019 gleich zweimal für den norwegischen Filmpreis Amanda nominiert. Er arbeitet als Regisseur und Drehbuchautor fürs Kino und Fernsehen.
Filmography: (Auswahl): Betrayed (2020), Seizure (2019), Harajuku (2018), Jung & vielversprechend (2015-2018, TV), Mysteriet på Sommerbåten (2015, TV), Eine Nacht in Oslo (2014), Life Worth Living (2006, Kurzfilm)
Screenings
08.10.21 | 21:30 h| CineStar 3, Emden
09.10.21 | 13:10 h| CineStar 2, Emden